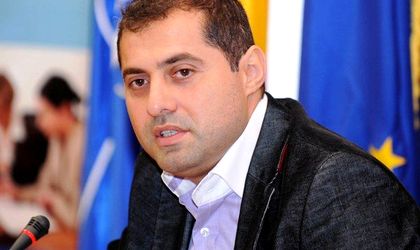 The National Council of Private SMEs in Romania (CNIPMMR) warns that the decision of the government to remove the discount of 50 percent on the turnover criteria granted to SMEs on the attribution procedures for public procurement contracts will have a "devastating impact on the economy".
"We don't agree in any way with the solution adopted today by the Government and we are calling for an immediate fix on this injustice done to small and medium-sized enterprises with domestic capital. The ordinance that was approved today, without measures aimed to provide safety and protection for SMEs, will have a devastating impact on the economy, as SMEs will be totally excluded from public acquisitions, and a responsible state should actually take into account this aspect; how to protect small businesses and how grant access to public contracts," said Florin Jianu, the president of CNIPMMR.
Up to now, SMEs participating in tenders on public contracts would get a 50 percent discount on the eligibility conditions for turnover, required guarantees or guarantees for good execution of the project.
Jianu said this the European Commission, the executive arm of the EU, though this represented a positive discrimination of the SMEs, because larger companies would have to provide guarantees that are 50 percent bigger for the same contracts.
"The solution I had identified and that the EC had accepted was to reduce the level of requested guarantees by 50 percent for all operators, including SMEs and large companies," said Jianu, adding that this was the proposal he made when he was in Government.
Ovidiu Posirca