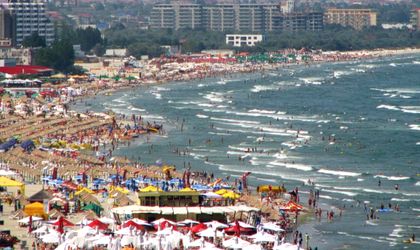 The number of Romanian seaside tourists grew by 12-15 percent this year, accounting for the best season in the last 6 years, according to the representatives of Seaside Association Delta Dunarii (ALDD).
"At the end of the summer season of 2016, we have estimated a growth between 12 and 15 percent of the tourists' number on the Romanian seaside, from the estimations received from tour operators ANAT and from hotels owners. The growth is due firstly to the intense promotion campaign of seaside based on the Seaside Association Strategy-Delta Dunarii, since 2013, when we succeeded in introducing the promotion tax- Mamaia-Sat Vacanta, a budget that helped us to build the entire promotion campaign, whose results can bee already seen, " says a release of ALDD.
,Mamaia still occupies the first place in the ranking of the association, followed by Venus and Eforie. Another resort with good results was Vama Veche.
The Seaside Association-Delta Dunarii continued also this year the promotion campaign in Israel, by attending the tourism fair from Tel Aviv, making the first brochures and of the promotion film in Hebrew. Some 7,000 Israeli tourists visited the Romanian seaside this year.
Georgiana Bendre