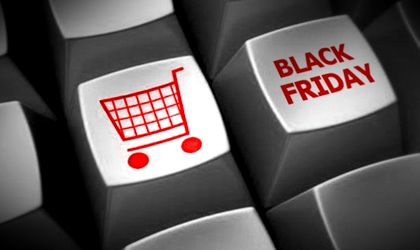 The Romanian version of Black Friday, the day with the biggest discounts from the whole year, is organized today by both e-commerce players and traditional retailers. The offer is much diversified and it includes anything from holidays to luxury cars, electricity subscription packages and gold.
For instance, eMag, controlled by Naspers, had special products on sale such as expensive diamonds, tickets for musical festivals such as Electric Castle, and even snow plough vehicles.
Elsewhere, the online retailer EvoMag was selling cars and also apartments, aside from its regular discounted prices for white goods, smartphones and other electronic appliances.
The Black Friday in Romania doesn't have a fixed date, and usually the main players organize it in the same day when eMag says it will do it.
The first Black Friday event was organized in 2011, in Romania, by eMag.
The retailers have advertised discounts up to 90 percent for the products they put up for sale today.
According to payments technology supplier PayU, the number of transactions it handled during this day in Romania grew from 56,000 in 2013 to over 120,000 last year, while the value of orders climbed from RON 18 million in 2013 to over RON 68 million in 2015.
For this Black Friday, PayU expects the traded volumes to grow by 60 percent to RON 110 million.
Ovidiu Posirca