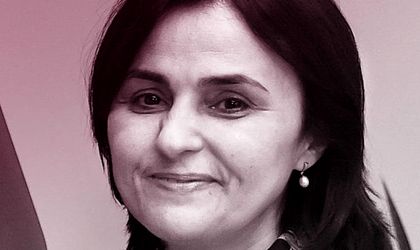 Politico has compiled a ranking of 2018's top 20 most influential women in the European Union, who drive debates and set policy priorities. The list also recognizes powerful groups of women at specific organizations. The full list can be seen here.
Romanian Ambassador to the EU, Luminita Odobescu, was ranked sixth on Politico's list. She has been in the role for the last three years.
Odobescu is described by Politico as a "career diplomat who has the tough job of representing a country that many still associate with corruption at the highest levels. The Romanian ambassador to the EU is helping to keep her country's 2019 EU presidency effort on track as Brexit, Trump, Russia and Europe's homegrown nationalists disrupt the broader EU diplomatic scene.In Brussels, she has improved the Romanian representation's communications efforts and opened it up for events. But her real challenge will come early next year, when Romania will be charged with steering Europe off the Brexit rocks and coping with a fractured political environment that could see more showdowns between national capitals and Brussels, and a heavily fragmented European Parliament."
Luminita Odobescu started her career in the Foreign Affairs Ministry in 2001, climbing up to the State Secretary position in 2012. Between 2012 and 2015, she was the PM's State Councillor for European and Foreign Affairs.