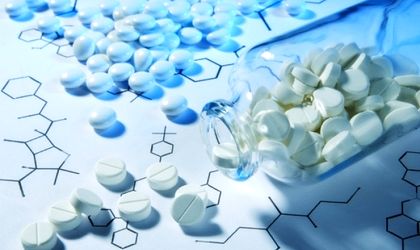 Investigators from Romania's Prosecutor's Office are working on a complex case that involves the illegal testing of drugs in the country.
The judges have issued search warrants for dozens of locations across the country, including the offices of family doctors in Bucharest and of companies active in the medical field. The authorities have also looked for evidence in 31 medical units across several counties, including Arges and Buzau.
"From the prosecution activities that have been carried out up to now, it has resulted that several employees in the medical sector have carried out illegal activities regarding some clinical trials that breached the law, which could have generated risks for the authorization process for drugs entering the market, which could negatively impacted the health of the population," said the Prosecutor's Office in a statement. Those people wanted to show up as having been treated in hospitals so as to submit requests for early retirement because of illness.
In addition, the prosecutors have found a psychiatrist in Arad that used fictitious admissions in hospital as a way to convince some people to enroll in the clinical trials. Moreover, this doctor, who also teaches at the university in the same city, got the resident doctors he was coordinating to break the law.
The psychiatrist wanted to get as many patients as possible in the clinical trials so he could get more money from the sponsor companies.
The domestic intelligence service SRI and tax officers were also involved in this investigation.
The allegations in this case are of bribery, abuse in office and forgery.
In a separate file, a pharma company, four of its executives and 77 oncologists have been placed under prosecution in a bribery investigation.
Ovidiu Posirca