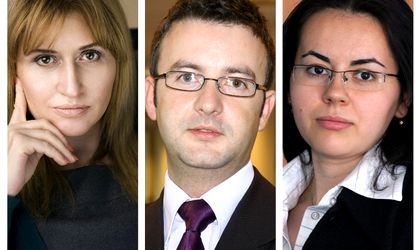 Wages in the private sector have increased by 3.7 percent on average in 2016, a slightly lower gain compared to the growth planned by companies (3.9 percent), according to this year's edition of the salary and benefits PayWell Romania study made by professional services firm PwC.
The highest average salary increases were registered in the retail (4.3 percent) and FMCG (5.8 percent) sectors, while gains belowe the average were recorded in the banking industry (2.6 percent).
"This year, sectors directly related to consumption (retail and FMCG) reported the highest wage increases, influenced by the raise of the minimum salary at national level, but also by the positive economic results and increased consumption due to reduced VAT. However, sectors less related to internal consumption, such as banking, have maintained a cautious wage policy, similar to previous years" said Mihaela Mitroi, tax and legal services leader, PwC Romania and SEE.
Companies are more prudent regarding budgeted salary increases in 2017, planning a wage increase level similar with 2016 (3.8 percent average increase at market level), with a more dynamic in the retail (4.9 percent) and industrial sector (4.4 percent) and a more moderate increase in the banking sector (3 percent).
"We took notice that the private sector is staying cautious regarding wage increases, a sign that the crisis lessons have been learned, and companies wish to keep the rhythm of salary increases in line with productivity gains and also with a long-term vision, without being influenced by elements that stimulate short-term growth" added Horatiu Cocheci, senior manager HR consulting services leader at PwC Romania.
The highest entry-level wages for employees with higher education are offered by pharma companies (RON 3,700 gross), while banks pay half of this amount (RON 1,800 gross).
Georgiana Bendre