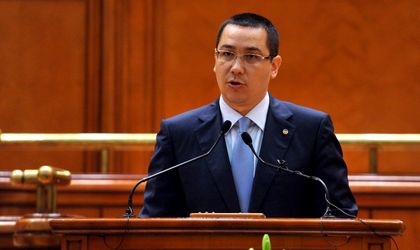 Romanian prime-minister Victor Ponta is at the center of plagiarism allegations after Nature magazine run a story arguing the PM copied large sections of his 2003 PhD thesis in law from previous publications, without proper reference.
The article, written by journalist Quirin Schiermeier, suggests that "more than half of Ponta's 432-page, Romanian-language thesis on the functioning of the International Criminal Court consists of duplicated text. Moreover, the thesis was republished with very minor amendments as a Romanian-language book in 2004, and also forms the basis of a 2010 book on liability in international humanitarian law. A former PhD student of Ponta's, Daniela Coman, is named as co-author of the books."
Several professors were asked to share opinion on this subject. "The evidence of plagiarism is overwhelming," declared for Nature Marius Andruh, a chemist at the University of Bucharest and president of the Romanian council for the recognition of university diplomas.
Ponta did not respond to Nature's request for a comment on the allegations, but after returning in Romania from Vienna, he mentioned the fact that one of the plagiarized authors wrote the Foreword of his thesis and so it did not make any sense to steal his work.
According to Nature magazine, if the charges are substantiated, they could spark public pressure for Ponta to resign. You can read the entire article about the accusation of plagiarism in Nature magazine here.
Oana Vasiliu