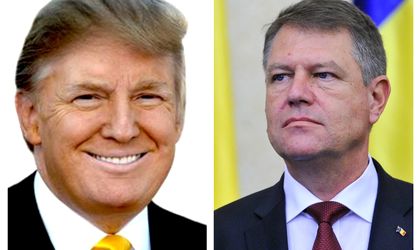 The Romanian president Klaus Iohannis sent Donald Trump a congratulatory letter after the real estate mogul won the US presidential elections.
In the letter, Iohannis mentioned the solid relation that was cemented between Romania and the US through the Strategic Partnership for the 21st Century, which has political, military and economic components.
"In addition, president Klaus Iohannis underlined the firm commitment of Romania in deepening the bilateral cooperation in the security field and continue to act as a reliable ally and strategic partner of the US, aware of all the implications arising from this posture," said the Presidential Administration in a statement.
The Romanian president added in the letter that the country would further contribute to the common efforts of ensuring stability and security in the region and globally.
President Iohannis added that he was ready to work closely with Trump and that the US can count on the firm support of Romania in promoting democracy, human rights and the rule of law.
The Romanian capital market opened in the red this morning, after it became clear that Trump would win the presidential elections.
Ovidiu Posirca