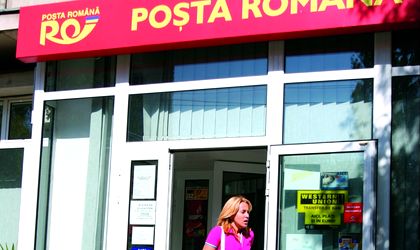 During the first three months of the year the Romanian Post has won 70 percent of public bids for postal services, according to a press release by the company. Over this time the contracts won amounted to RON 11 million (EUR 2.5 million).
The highest contract during the mentioned time was closed with the Regional General Department of Public Finance Ploiesti, in the amount of RON 7.9 million (EUR 1.7 million), consisting of domestic mail services ranging from standard, recommended, and mailers with acknowledgment.
The national postal services provider won 28 out of 40 public bids launched in the first three months of the year, while in 2015 it got 63 out of 89. The most important contract of 2015 was closed with the Ministry of Justice for some RON 30 million (EUR 6.8 million).
The Romanian Post is a state-owned company, with the Ministry for Information Society having the majority stake of 75 percent and the rest being held by Fondul Proprietatea.
Natalia Martian