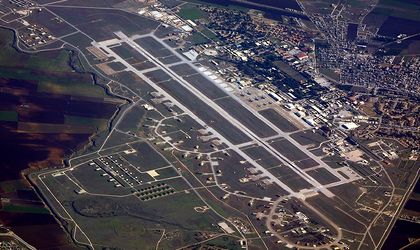 The report by Euractiv.ro that the United States has started the transfer of nuclear weapons from Turkey's Incirlik Air Base to the Deveselu air base in Romania has triggered numerous reactions from Romania's politicians. The country's Ministry of Defense denied yesterday the reports, which he dismissed as "speculations."
According to Euractiv.ro, the weapons are being transferred due to the worsening of relations between Washington and Ankara. The Incirlik Air Base is located 10 km east of Ankara.
"What I can tell you is that there were no talks, neither at political level, nor at specialized level to this end. There is no thinking, no plan in this direction. Therefore, absolutely, we can only call such reports speculations," Romanian Defence Minister Mihnea Motoc spoke from Buzau, where he attended Romania's 2nd Army centennial celebrations.
The Ministry of Foreign Affairs was also quick to dismiss the reports. "The Ministry of Foreign Affairs firmly rejects the information," a statement for Agerpres reads.
National Liberal Party (PNL) PM Ovidiu Raetchi called for the Defence Committee he is a member of to provide a firm reply on the matter of the alleged transfer of warheads from Turkey to Romania.
"The information presented by EurActiv.com, that the United States have started moving nuclear weapons located in Turkey to Romania requires a firm response from our country, at all levels. The information has already been 'firmly' denied by the Ministry Foreign Affairs, but on the background of their propagation in the public space can have serious consequences, a response from the Parliament is also needed," Raetchi said in a statement sent to Agerpres on Thursday.
According to former president Traian Basescu, the information is not reliable. "One cannot move warheads as you would a sack of potatoes, it was decided yesterday and tomorrow it's done, we move them to another location. Secondly, such a move involves a negotiation process between the owner of the warheads and the host country that takes years, because once deposited on the territory of a state, the risks for this state are extremely high. There are a lot of components that make this information unreliable," Basescu told broadcaster Realitatea TV on Thursday.
Former PM Victor Ponta was also quick to react to the report, dubbing it "fake news." "This fake news (a crude lie) disseminated by Euractiv.com is truly in measure to seriously affect Romania's national security! MAE's [The Ministry of Foreign Affairs] prompt reaction to dismantle this misinformation is welcome, but I do not believe it suffices (a lot of people do not read the official denial – and some probably do not believe MAE anyway!), Victor Ponta wrote on his Facebook page on Thursday.
"I have reasons to believe it was concocted in a foreign "lab" (perhaps Moscow?!)," Ponta added.
Neither Romanian PM Dacian Ciolos, nor President Klaus Iohannis have released any statements on the topic of the alleged transfer of US nuclear weapons from Turkey to Romania.
Georgeta Gheorghe