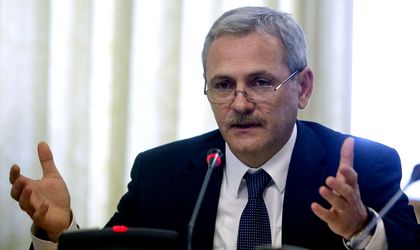 Romanian politicians condemned the terrorist attacks that targeted two Christian churches in Egypt over the week-end and killed over 40 people on Palm Sunday.
On Sunday, an explosion at St George's Coptic church in Tanta left 27 dead. A second blast outside St Mark's Coptic church in Alexandria left 17 dead.
"Even in such a day, terrorists attack and kills, which shows us, once more, that for these people nothing is holy. Condolences to the Egyptian people and the Coptic community in Egypt! Terrorism must be firmly condemned and fought, wherever it strikes," Romanian PM Sorin Grindeanu said.
The attack was claimed by the Islamic State (IS) and left hundred injured.
The Ministry of Foreign Affairs also condemned the bloody terrorist attacks that took place on 9 April. Romania supports the continuous efforts of Egyptian authorities to combat terrorism, in all its manifestations, the MAE said in a statement.
"Unfortunately, not even on Palm Sunday, we were not spared of new terrorist attacks […] We stand by the Egyptian people and support its efforts to combat terrorism, in all its manifestations! A tragic record of this week: the chemical weapons attack in Syria, the terrorist attack in Stockholm, the Sankt Petersburg attack, and today, again, terrorist attacks in banks, meaning exactly those, by definition, are dedicated to peace… and also in the week that is ending, the Romanian injured in the London attack died," Liviu Dragnea said.
"I condemn with firmness today's terrorist attacks on the coptic churches […]. Such abominable acts show once again how important the fight against terrorism and for eliminating its underlying causes is. Condolences to the victims' families who lost their loved ones in the terrible attack and we stand by the Egyptians in these hard moments of trial. Romania supports the efforts of Egyptian authorities to combat terrorism in all its forms," Ana Birchall said.