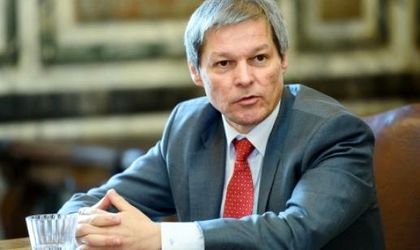 The Romanian PM requested on Monday that the Ministry of Internal Affairs (MAI) and the Ministry of Regional Development Public Administration (MDRAP) prepare an analysis on Romania's emergency response in the event of a catastrophe.
"I would like to ask the Ministry of Internal Affairs, firstly, and the Ministry of Development and Public Administration to come up within two weeks within an analysis of the way in which we, Romania, are ready right now to face a possible catastrophe and to see what measures can be taken," Ciolos said at the beginning of the Government's extraordinary session. The PM added that he would like the analysis to reach not only the Government, but to also become public, Ciolos said.
Ciolos also used the fire in Colectiv club as an example to pinpoint that, after the event, the Romanian General Inspectorate for Emergency Situations (IGSU) and the MDRAP took several measures to improve the country's emergency response.
"I know that at the level of the Inspectorate for Emergency Situations, after the Colectiv fire, several measures were taken in order to improve the emergency response and to clarify the role and the responsibilities. And I know that the Ministry of Development (…) has initiated several measures and has an analysis on the situation of several buildings that are exposed to certain risks in such a catastrophe situation," Ciolos stated on Monday.
The PM also asked vice-premier Vasile Dincu to inform the Government on the measures taken and on those that can be implemented by the end of his term in office, so that progress can be made in the field.
Georgeta Gheorghe