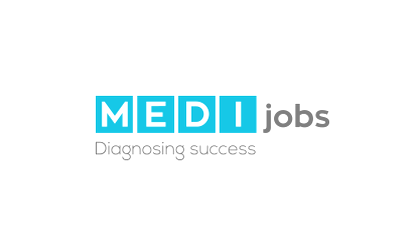 MEDIjobs.ro, the first platform exclusively dedicated to medical recruitment in Romania, has obtained its first round of financing this year and plans to expand operations in the whole country, so that more hospitals and clinics can benefit from its services. After two years of activity, the company has been evaluated at more than EUR 1 million.
Catrinel Hagivreta, co-founder and CEO of MEDIjobs, said: "We started trying to attract investment almost a year ago. It was not a simple process because we wanted to make this transaction without holding back the team from their daily responsibilities of recruiting for MEDIjobs clients."
MEDIjobs was founded in 2015, with a mission to increase retention of medical specialists in Romania and improve the quality of health services through increasing the efficiency of recruitment and improving the experience both for candidates and for companies on the medical market.
Hagivreta added: "In 2017, the company exceeded the financial predictions and we managed to hire over 150 doctors and nurses in Bucharest, Constanta and Cluj. At the same time, the revenues in the first 3 months of 2018 are almost five times larger than in the first three months of 2017, so this year will be excellent for the company. Our objective in 2018 is to double last year's turnover."
For a medical specialist, the active search for a job is challenging, mainly due to the high degree of incompatibility between the candidate's profile – their professional experience, competence and skills, salary demands or the preferred organisational environment – and the available job postings.
MEDIjobs only provides offers that are aligned with the candidates' experience and expertise, shortening the time needed for finding a job and avoiding unsuitable applications. All services offered by MEDIjobs for candidates are free of charge.
According to co-founder George Hagivreta, MEDIjobs is planning to improve its platform even further in 2018 by integrating artificial intelligence software in their algorithm and doubling the number of employees who specialize in recruitment. They are also planning to expand services to the pharma sector due to the high demand and the high number of professionals in this niche.