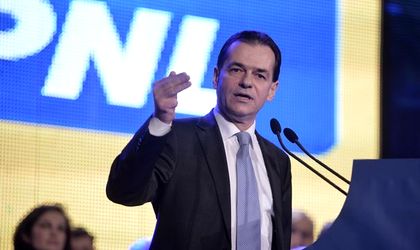 The Romanian Parliament will host a joint session of the two chambers on Monday, starting at 2 pm, to cast a vote on the new government proposed by prime minister-designate Ludovic Orban, who was proposed by president Klaus Iohannis following the fall of the Dancila government through a motion of no confidence three weeks ago. 
In order to pass, the PNL Cabinet needs at least 233 votes. A minimum quorum is also required for the vote, but PSD and Pro Romania MPs have said that they would boycott the meeting. However, PM-designate Ludovic Orban is optimistic about the chances of his proposed government, claiming that there are between 237 and 243 votes to support him.
At the beginning of the plenary session, PM-designate Ludovic Orban will present his government programme and the list of ministers. There will be debates, followed by a vote on the PNL's request to obtain Parliament's confidence in its governance programme and minister list.
Last week, the Parliament's specialised committees held hearings for the proposed ministers. Three of the 16 ministers received negative feedback from MPs: Florin Citu (proposed for the Finance Ministry), Ion Stefan (for the Public Works, Development and Administration Ministry) and Violeta Alexandru (for the Labour Ministry and Social Protection).
The 13 ministers who received a favorable vote in the parliamentary committees were:
Marcel Vela – proposed to lead the Ministry of Internal Affairs;
Nicolae Ciuca – National Defense Ministry;
Ioan Marcel Bolos – European Funds Ministry;
Victor Costache – Health Ministry;
Bogdan Gheorghiu – Culture Ministry;
Monica Anisie – Education Ministry;
Bogdan Aurescu – Foreign Affairs Ministry;
Catalin Predoiu – Justice Ministry;
Lucian Bode – Transport, Infrastructure and Communications Ministry;
Virgil Popescu – Economy, Energy and Business Environment Ministry;
Nechita Adrian Oros – Agriculture and Rural Development Ministry;
Costel Alexe – Environment, Water and Forests Ministry;
Ionut Stroe – Youth and Sport Ministry.
At the end of the hearings, the PSD asked the PM-designate to replace the ministers who had received negative feedback from the specialized committees as a matter of urgency. But Ludovic Orban said he would not withdraw the names of those proposed ministers.
Last week, the PNL signed political agreements that would ensure the support of the USR, ALDE, and UDMR parties for Monday's vote.
If the Orban government fails to get the Parliament's confidence in today's vote, the Parliament informs the president, who has to designate another candidate for the prime minister role. If two proposed PMs are rejected by Parliament within 60 days, the president has the right to dissolve the Parliament and hold an early general election.