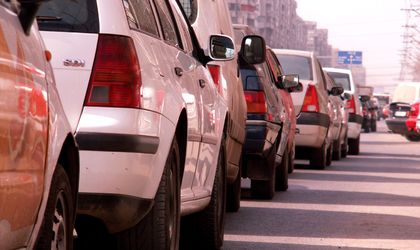 The Romanian Parliament could regulate ride-sharing at the proposal of Social Democratic Party (PSD) MP Lucian Sova. The MP has recently submitted to the Senate a legal proposal to regulate the service provided by private individuals who wish to share car travel costs.
The proposal also includes the creation of digital platforms to facilitate ride sharing.
"This type of activity, I believe, should be regulated because it can cut pollution, make roads less busy. Only the direct costs can be shared among passengers, and here I refer strictly to fuel," Lucian Sova said. According to the proposal, users of the online platforms will be required to provide the Police with data on the trip, as well as the point of departure and the destination. In addition, the users will also be required to provide the tax authorities with financial data regarding the trips.
The proposal would give ride-sharing activities a special status, while paid public transport with a vehicle without being in possession of a cab license would remain prohibited. "Public transport, for a fee, by people with a car, without holding for it a valid taxi license or a valid authenticated copy of it, is forbidden, with the exception of share riding," the proposal states.
Several market players, such as the Confederation of Operators and Authorized Transporters in Romania (COTAR) have already expressed their concern regarding the initiative. The proposal, they argue, would favor those who are transporting people without license and without paying tax, and causing unfair competition.
"I recommend MP Lucian Sova to withdraw within the next days the legal proposal that supports tax evasion and to apologize to the over 85,000 people who work directly in the passenger transport in Romania and to their families who are affected, which total over 350,000 people, otherwise, COTAR will organize protests," the organization's president Vasile Stefanescu stated.
Currently, Uber is one of the most popular ride sharing services in Romania. In August, several Uber cars were stopped in Cluj-Napoca and the drivers were fined RON 25,000, the local press reported at the time.
Georgeta Gheorghe