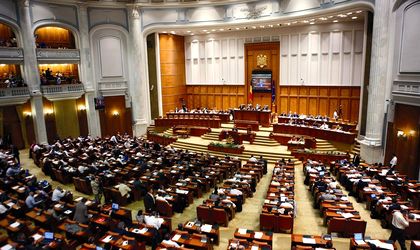 The Romanian parliament adopted yesterday the state budget for 2012, with 239 votes for and 168 votes against.
The state and social insurances budget stipulates revenues to the general consolidated budget of RON 195.3 billion, expenses of RON 206.5 billion and a deficit of 1.9 percent of the GDP in value of RON 11.2 billion.
The VAT will be maintained at 24 percent and the unique flat tax at 16 percent.
The government estimates that revenues will increase next year by 7 percent while exports will also grow by 11 percent.
This year, Romania is estimated to post an economic growth of 2 percent, while in 2010 it finished the year with 1.3 percent growth. In 2009, the economy plummeted by 7 percent.
Otilia Haraga