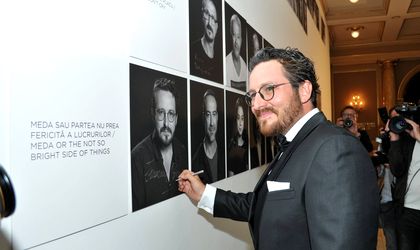 The 23rd edition of Sarajevo Film Festival (SFF) just announced its winners, and the Romanian movie Meda or the not so bright side of things received two awards, for best director – Emanuel Parvu and Best Actor – Serban Pavlu. This is the first long featured film of the director Emanuel Parvu.
Meda or the not so bright side of things movie had its world premiere at the 23rd SFF, being also part of the Competition programme.
An interview with Emanuel Parvu can be read here, while Cineurope concludes that "Pârvu directs his debut film with complete control, carefully constructing his scenes with actors. Pavlu does not only relate to the burden on the shoulders of his character, but also depicts the flesh-and-blood of the person beneath. DoP Silviu Stavilă captures the remote area in both its muddy and dilapidated everyday setting, but also its unexpectedly beautiful dream-like haze."
Synopsis: Doru is a lumberjack whose wife has recently died. As if his loss was not bad enough, he now faces another problem: he must send little Meda, a girl for whom his wife had been a maternal assistant for eight years, to the orphanage. There is a possibility that Doru can adopt Meda, but the paperwork is expensive, and he lives in a region where cutting wood and rearing cows are the only legal means of earning money. After trying everything in order to keep Meda, Doru realises he may have to step onto the wrong side of the law in order to succeed.
Photo courtesy of Sarajevo Film Festival