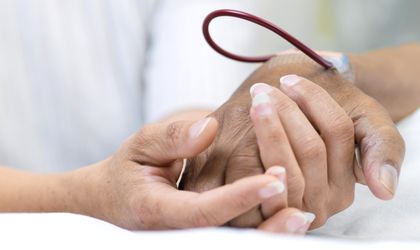 The Romanian Ministry of Health showcased the first National Integrated Multi-annual  Plan for Cancer Screening, for the timeframe 2016-2020, which includes strategies for the control of cancer cases in Romania, in line with European cancer care stipulations, according to Agerpres newswire.
The Ministry of Health will propose the plan for adoption on the government agenda in June.
The Minister of Health, Patriciu Achimaș-Cadariu said the plan will span across the following directions:
Better registration of new cancer cases in the Cancer Registry
The promotion of a healthy lifestyle which includes the understanding and prevention of cancer risk factors
Measures for the prevention of cancer cases via vaccination policies against chronic hepatitis and HPV infections
The improvement of the program for the national screening of cervical cancer
The new strategy also stipulates new regional pilot projects for the screening of breast cancer and colon-rectal cancer
New strategies for improving the current National Screening Program for Cervical Cancer and the regional screening of the Human Papilloma Virus
In Romania there are over 80,000 new cases of cancer diagnosed yearly and more than 50,000 deaths.
Otilia Haraga