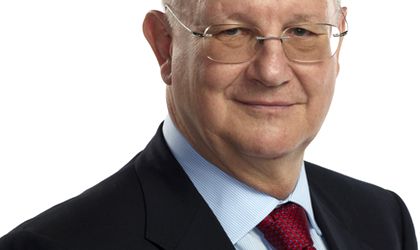 Romanian MEP Ioan Mircea Pascu was elected today vice-president of the European Parliament.
"It was a long day, with negotiations between political groups, things finished well. I received the support of the entire Romanian delegation, regardless of their political affiliation. Romania has a new vice-president," Ioan Mircea Pascu told broadcaster Antena 3.
Ioan Mircea Pascu was born on 17 February 1949 in Satu Mare. A member of the Social Democratic Party (PSD), he entered politics immediately after 1989, by joining the National Salvation Front (FSN).
He served as a Minister of National Defence between 28 December 2000- 28 December 2004.
From 2005 to December 2006, he was an observer in the European Parliament, the Group of European Socialists. On 1 January 2007 he became a MEP. On14 July 2009 he became member of the Group of Progressive Alliance of Socialists and Democrats in the European Parliament. He is the vice-president of the Delegation for relations with the NATO Parliamentary Assembly and the Committee on Foreign Affairs.
In 2014 he was re-elected for a term in the European Parliament.
Georgeta Gheorghe