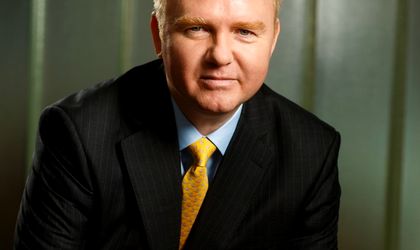 The Romanian market for mergers&acquisitions slowly went down by 3 percent in 2016 compared with 2015 to USD 3.54 billion, according to a report by professional services firm EY. The number of transactions also decreased from 123 in 2015 to 113 in 2016. Only three countries from Central and South Eastern (CSE) region registered a growth in 2016 in the number of transactions: Czech Republic, Croatia and Greece.
The most valuable transactions was in food sector in 2016, as the Japanese group Asahi acquired several Est-European beer brands (such as Ursus, Ciuc and Timisoreana), reaching EUR 7.8 billion.
The total value of the transaction from Eastern and South-Eastern Europe was USD 47.7 billion, up 10.7 percent compared to 2015. The difference is due mainly to the increase in the average value of the transactions of over USD 100 million. In 2015, the average value of the transactions on this segment amounted to USD 361 million, going up to USD 385 million is 2016.
After the transactions' value, the most active sector in Romania was the industrial sector, while the IT sector was attractive in Poland, Czech Republic, Bulgaria and Turkey. At CSE level, IT sector attracted the highest number of transactions (189).
In Romania, 81 percent of the acquisitions were made by the strategic investors. The internal investments represented 41 percent of the transactions number and the ones made by the foreign investors represented 56 percent. Only 3 percent of the acquisitions were represented by the Romanian investments in foreign countries.
"The year 2016 brought important transactions in Romania and in the region, showing a higher and higher trust level of the global investors. Only the two big trans-boarders transactions, the sell of SABMiller Romania to Asahi and the sale of the majority stake to KMG International to CEFC China Energy exceeded EUR 1 billion on the local market. In 2017 the financial sector will consolidate and the consume goods area will still be active and the number of technology transactions number," said Florin Vasilica, the leader of the assistance department, EY Romania.
In Romania the most active buyers were from Germany, France and Poland.