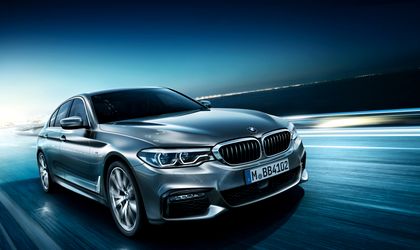 BMW has come to Romania on Thursday to start discussions about collaboration with IT&C companies to provide BMW software solutions.  
"This is an initiative that started at the Government level, we were contacted by the BMW officials last year and we followed up the initial contact. We managed today to have an open discussion with a significant number of IT&C companies from Romania, we already have a shortlist of these companies that will eventually provide software solutions to BMW and this is a proof again that Romania is not attractive only from the low salaries perspective, it is more attractive for supplying  added value products and services for international companies like BMW. The industrialization is part of the Governmental program and our support as a Government is to ensure that BMW is enjoying a friendly business environment and eventually we'll consider to offer more of the production chain to IT&C companies in Romania, " said Alexandru Petrescu, minister of Economy in a press briefing.
At the moment in the automotive industry there is a challenge, represented by the autonomous, connected, electrified and sharing vehicles (ACES) driving. To do all these, technology is needed and software is one of the main drivers in the automotive world. Therefore we'll focus more on software development at BMW and that's why we are looking for partners, said Joachim Goldbach, purchasing manager for collective drive at BMW and the one who led the BMW delegation in Romania.
Goldbach added that Romania provides many talents in IT&C companies, one of the reasons why Romania is attractive for the automobile company. The companies interested in the partnership will hold a pitch and eventually the most suitable will be chosen.
"It's a wide range of software solutions that we are looking for. It can be entertainment solutions, part of entertainment solutions, connectivity. The results of collaboration will be seen after several years," added Goldbach.
Photo: www.bmw.ro