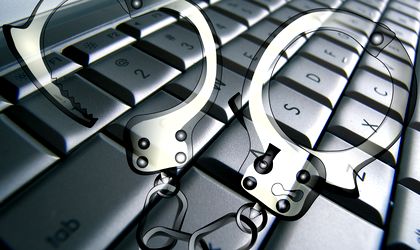 On Wednesday, former Microsoft Romania GM Calin Tatomir was arrested together with six others, under tax evasion and money laundering allegations. Several of the names involved in the case are connected to local IT companies, drawing even more unwanted attention to the Romanian IT sector, which of late has been plagued by scandals.
Romanian IT sector eyed by DIICOT and DNA investigators
After raiding the homes of 11 suspects, on June 8 prosecutors of the Directorate for Investigating Organized Crime and Terrorism (DIICOT) requested that the Bucharest Court approve the arrest of Tatomir, allegedly part of a group led by Valeriu Cristian Arsenie and involving Norbert Hauser, Alexandru Valentin Stan, Cristian Calinescu, Cezar Florin Golumbeanu and Robert Florin Cristea. The seven were placed under preventive arrest for 30 days, under allegations of having illegally obtained RON 12 million resulting from tax evasion and other RON 13 million using a money laundering scheme involving five companies created to this purpose.
Apart from Tatomir, who was head of Microsoft Romania (2008 – 2010), and previously held managerial positions at Compaq until 2001 when the company merged with Hewlett-Packard, several others are shareholders of local IT companies. Namely, Cezar Florin Golumbeanu and Robert Florin Cristea are shareholders of Vertivi Management, previously known as Novensys, and Cristian Calinescu is a GIR Industrial Group shareholder.
Microsoft and HP involved in controversial contracts with the Romanian state
The Romanian IT sector has seen many scandals of late, which involved many key players on the local market, such as HP Romania, Microsoft Romania, Siveco and UTI Group. While the local branches of the North American IT giants got entangled in cases involving the sale of overpriced products and services to the Romanian state, Siveco, a top Romanian IT service provider, and, recently, UTI Group, were embroiled  tax evasion scandals.
In March 2016, several politicians and businessmen were sentenced in a high-profile bribery, money laundering and influence peddling case involving the lease of overpriced Microsoft licenses. According to anti-corruption prosecutors, the accused received millions of euros in bribes from a company that was distributing Microsoft licenses. In effect, the Romanian state paid the full price for the licenses, despite that fact that the company that was distributing them had received a 65 percent discount. The money was reportedly used to buy influence from local public sector officials and to finance election campaigns. Following a High Court decision, businessman Dorin Cocos and former Communication Minister Gabriel Sandu were each sentenced to two years in jail. Former Piatra Neamt mayor Gheorghe Stefan received a 3-year prison sentence in the same case.
Last month, HP Romania made headlines after National Anticorruption Directorate (DNA) investigators announced they were prosecuting several key actors in the company as well as public sector officials with the National Health Insurance House (CNAS). The case, which involved the purchase by the CNSAS of an expensive IT system provided by HP, former CNAS heads Vasile Ciurchea and Irinel Popescu are accused of abuse of power, while the Romanian branch of the IT giant is investigated under complicity to abuse of power allegations. According to DNA prosecutors, CNSAS paid EUR 16.8 million for overpriced extra services provided by HP in connection to the Single Integrated IT System (SIUI) and the ERP software, which the IT provider had developed for HP.  The additional services were priced by HP at EUR 760 and EUR 805 per day for each of the employees contracted. According to the prosecutors, the services should have been billed at a maximum of EUR 200 per employee. Moreover, DNA investigators revealed that HP had subcontracted local companies for the project, which were paid the market price, with the IT  giant receiving the difference.
Home-grown IT companies Siveco and UTI Group embroiled in tax evasion scandals
Also in May, founder and former president of Siveco, a key Romanian player on the IT market, Irina Socol, received a two years and a half prison sentence in a tax evasion case. Socol had been sent to court in 2014 for her role in a complex tax evasion scheme developed by Siveco representatives, which involved 50 companies. According to investigators, between 2009 and 2013 the companies were involved in fictitious transactions, creating a prejudice of EUR 10 million.
Beginning June, UTI Group, another all-Romanian IT&C company, became subject of investigation by DIICOT prosecutors in a case involving tax evasion and money laundering. As part of the operation, the Otopeni Airport headquarters of the company founded by investor Tiberiu Udristeanu were raided by prosecutor, who are investigating the role played by UTI vice-president Ion Obloja. The prejudice in the case exceeds EUR 4.6 million.
Georgeta Gheorghe