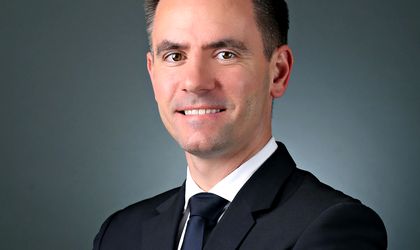 The Romanian investment transaction market went up by 43 pct in the first half of 2017 to approximately EUR 530 million, a study by Cushman & Wakefield Echinox published today shows. According to the study, the growth was driven mainly by retail portfolio transactions.
In the first six months of the year there were recorded six transactions that involved retail space portfolios, such as the 50 percent stake acquired by the Attenbury group from four Iulius Mall shopping centres, the acquisitions of the Mitiska group (50 percent of a portfolio of eight retail parks, namely a portfolio of other 11 retail parks), the sale of the last four spaces that hosted Real hypermarkets, the sale of Praktiker spaces in Ploiesti and Constanta, namely the sale of XXL Megadiscount in Sibiu and Galati.
These transactions came on the back of a positive evolution of the economy, in general, and of consumption, in particular, given that Romania's GDP recorded in the first half of 2017 a record growth among EU member states, of 5.8 percent, while retail increased by 7.3 percent after a year with a significant growth of 13.5 percent.
The Bucharest market only attracted 24 percent of the total volume of investments, with most transactions involving office buildings, such as Green Court C, Polona Business Center, ART Business Center 7 and Cascade Offices.
In other parts of Romania, alongside retail properties, transactions involved logistics and industrial spaces nearby Sibiu and Pitesti.
"There is a clear positive shift in investor interest in real estate, especially since the beginning of 2017. This will bring additional liquidity to the market but will not have an impact on short-term returns, as investors are still very careful in the selection of target assets," Tim Wilkinson MRICS, partner, Capital Markets said.
The new players entering the local market in the first half of the year include South Africa-based Atterbury, the fourth group hailing from the country that enters the real estate market in Romania, and Hili Properties, which made its entrance by purchasing ART Business Center 7 building in northern Bucharest.