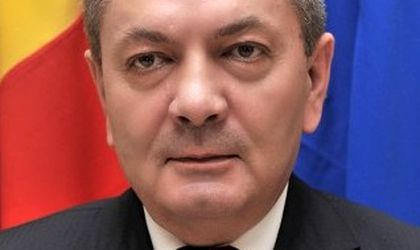 The Minister of Administration and Interior, Ioan Rus, announced on Monday he has put forward his resignation on honor because the ministry was dragged in the middle of a political scandal regarding the presidential impeachment referendum that prompted attacks from Romanian politicians.
Rus, 57, said that is "unacceptable" for politicians, including suspended President Traian Basescu and interim President Crin Antonescu to exert pressure on him and his minister.
"I am an honest and fair politician, and I establish my own limits of dignity," said Rus, quoted by Agerpres newswire. The delegate minister for Administration, Victor Paul Dobre, has also resigned.
The resignation comes just four days after the Constitutional Court (CCR) delayed a decision on the impeachment referendum of Traian Basescu. The court wants the updated electoral lists before ruling out if the impeachment referendum is valid or not.
The Ponta Government has to update the lists by August 31, when the Constitutional Court is due to decide on the referendum. Media reports revealed in the past days that these lists included deceased and people that left the country years ago. If these issues are solved, the number of eligible voters would be cut and this could lead to the impeachment of Traian Basescu.
The July 29 referendum registered a turnout of 46.2 percent, below the 51 percent threshold needed to validate it. More than 7.4 million Romanians voted to impeach the suspended president Basescu, while close to 1 million opposed it.
The stark contrast between voting options has been exacerbated by the boycott call from opposition party PD-L. The suspended president didn't vote.
Ovidiu Posirca