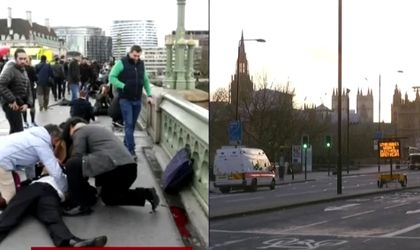 One of the two Romanian citizens that was hurt injured during the March 22 terrorist attack in London has died in hospital, according to the BBC.
Andreea Cristea, the 29-year-old architect, is the fifth victim of the attack in which Khalid Masood drove into crowds on Westminster Bridge, before stabbing a policeman to death. Massod was later shot dead by the police forces. The British media published a video in which Cristea was seen falling in the Thames river after the attacker rammed his car into the crowd of people on the bridge.
Cristea had been in hospital since the terrorist attack. Her partner, also a Romanian citizen, was injured in the attack and was briefly hospitalized. They were on holiday in London.
Her death was confirmed by the Romanian ambassador to the UK, Dan Mihalache.