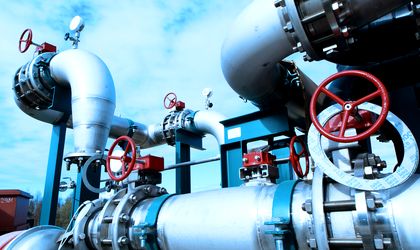 Romania's industrial production went up by 5.3 percent in November 2016 compared with the same month of 2015, an increase supported by the key-sector of manufacturing, shows the most recent data of the National Institute of Statistics (INS).
In October 2016, there was a drop by 0.1 percent compared with October 2015.
On the adjusted data according to the seasonal adjustments, the industrial production climbed by 1.5 percent compared with November 2015.
On sectors, the extractive industry registered also in November a strong decline, by 7.4 percent, while the production and supply of the electric and thermal energy, gas, warm water and conditioned air dropped by 1.6 percent.
The statistics reflect the problems that mining sector from Romania is facing and the problems of the utility companies, mainly controlled by the state and that is disrupted by the lack of reforms and the weak competitiveness.
The manufacturing industry, that has the highest share in the Romanian industry, grew significantly by 6.3 percent compared with November 2015. In October 2016, the manufacturing industry increased by only 0.5 percent.
Compared with October 2016, the industrial production went up in November by 1.5 percent on gross series and by 0.6 percent on adjusted series according to the seasonal influences and the number of working days.
Cumulated, in the first 11 months of the year, the industrial production of Romania went up by 1.6 percent compared with the same period of 2015.
Georgiana Bendre