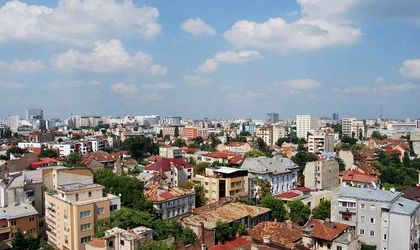 Prices of residential properties increased in four out of six major urban areas of Romania in February, due to strong demand, according to Imobiliare.ro data, Cluj-Napoca retaining its position as the country's most expensive city to invest in a home.
Data show prices rose in February for new and old houses alike, with Bucharest recording the highest month-on-month rate of 2.8 percent, to EUR 1,302 per square meter.
Cluj-Napoca retained its position at the top of the price list, even if the average price declined slightly last month to EUR 1,460/sm.
Timișoara is the third most expensive housing market in Romania, with EUR 1,167/sm, up 0.7 percent.
Residential properties's prices rose 1.7 percent month-on-month in Constanța, to EUR 1,110 /sm, and 0.4 percent in Brașov, to EUR 1,013.
Iași, the biggest city of Romanian Moldova, recorded a 0,3 percent decline of residential prices in February, to EUR 990 /sm.