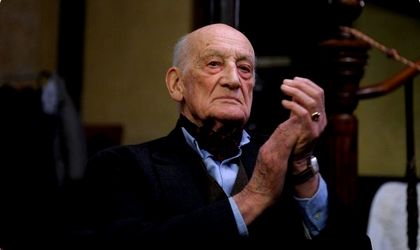 Romanian historian Neagu Djuvara has died aged 101 in Bucharest. A diplomat, philosopher, journalist and novelist, he was born in 1916 in Bucharest in an aristocratic family of Aromanian origin.
Djuvara lived for 45 years in exile before coming back to Romania, where he became a well-known figure due to his erudition, wit and style. "I came back to the country to offer, not to receive. Destiny wanted me to do at 70 what I wanted to achieve at 30: to be an academic, to publish books in Romania," he said.
After studying at the Sorbonne, where he graduated with a degree in History and another one in Law, he fought in the military campaigns in Basarabia and Transnistria, between June-November 1941. While participating in the military operations he gets injured near Odessa.
After joining the Ministry of Foreign Affairs in June 1943, he gets sent on a diplomatic mission to Stockholm, on 23 August 1944, while the peace negotiations with the USSR were ongoing. In Stockholm, he holds the position of delegations secretary until September 1947, when the Communist regime takes over the Ministry of External Affairs. He remains in exile, and becomes active in several diaspora organisations until 1961.
In 1961 he goes to Niger, where he will spend 23 years as diplomatic and legal advisor of the Ministry of Foreign Affairs of Nigeria as well as teach international law at the Niamey University.
In 1972, he gets his PhD at the Sorbonne and in 1984 he becomes a secretary of the House of Romania in Paris. In 1990 he returned to Romania, where he published several books and became a highly respected public figure.