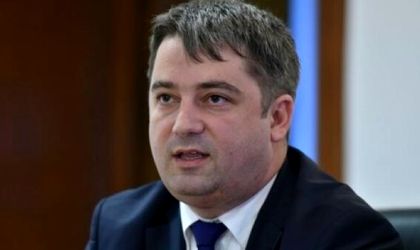 Most of the irregularities in public acquisitions are in healthcare, impacting approximately a quarter of the hospitals, says the president of National Agency of Public Acquisitions (ANAP), Bogdan Puscas.
"Out of the total contracts of the hospitals through direct acquisitions, we have doubts for about a quarter of them," said Puscas.
ANAP has developed during 2011-2016, 365 audits in hospitals and seven of these are still in progress.During the controls, the biggest imposed fines were worth RON 200,000.
Among the units that go this fine are the Clinic Hospital Mures, Plastic Surgery Hospital Bucharest, Elias Hospital, Sf. Ioan Hospital from Galati, the Clinical Hospital Colentina, the Emergency Hospital Alexandria and the Emergency Hospital Petrosani.
The authorities have also slapped a fine on the Municipality Hospital Toplita, worth RON 175,000, and also on the Ambulance Hospital Vaslui, Emergency Hospital Valcea, Emergency Hospital Ploiesti and Emergency Hospital Targoviste.
Mavromati Hospital got a fine of RON 160,000 and the Zalau Hospital received a fine of RON 150,000, but also the Psychiatric Hospital "Eftimie Diamandescu Bălăceanca" from Ilfov got a fine of RON 140,000.
Georgiana Bendre