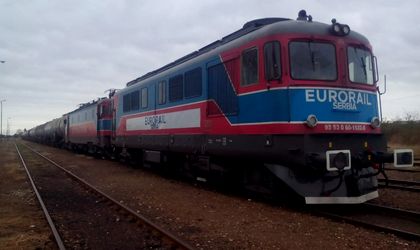 The Grampet Group has launched operations for Eurorail Logistics Serbia, the first private railway operator in Serbia, in the same year that the neighboring country liberalized the freight transport market by rail.
The first loaded train traveled along the route of Subotica (the border with Hungary) – Surcin (near Belgrade). A loaded trail will leave from Surcin and travel to the country's border with Romania, where it will be taken over by the Romanian Railway Group. Grampet Group's operators thus carry out a circle of freight transport and freight, resulting in stronger regional development through better connectivity.
"We are talking about a premiere because we honor and connect customer orders in several countries, especially Serbia, shortly after the liberalization of the local rail transport market. We are, in fact, the first Romanian private operator present at this moment in the neighboring country," said Gruia Stoica, the president of Grampet Group – Romanian Railway Group.
According to Stoica, Grampet Group is present in Hungary, Bulgaria, Moldova, Serbia, Slovakia, Croatia, Austria, Germany and, recently, Greece, and Eurorail Logistics Serbia is the youngest operator in the group, licensed for domestic and international rail freight and industrial maneuver since 2013.
The foreign companies in Grampet's portofolio provide complex logistic solutions with a fleet of 20,000 wagons and 400 locomotives.
"We have built our business gradually, with small steps, because we are on a new market and we have to get acquainted with the Serbian rail transport regulations," says Adrian Andon, consultant, Exploitation Division. "We visualized each station, from Vrsac to Belgrade, we hired the first mechanics and technical inspectors of wagons (RTVs), we sent them the instructions and the working methods of the Romanian Railway Group and, here, we see the first results."
With a growing portfolio of clients, the company aims to employ more than 100 people in 2019, including mechanics, engineers, dispatchers and RTVs.