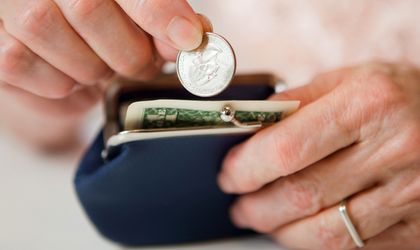 The draft for the new pension law presented today by the Labour Ministry includes the introduction of retirees being able to opt for the minimum social indemnity.
Individuals already receiving pensions who have a contribution period of under 15 years will be able to opt between a pension and a minimum social identity starting three months before the law comes into effect. Their pensions will be calculated using the new legal formula, and if the result is lower than the minimum social indemnity, they can choose to receive the latter.
The choice can be expressed by submitting a form provided by the National Public Pension House to the post office in order to avoid long queues. Pensioners who don't submit their requests in the three-month period will receive the amount resulted after the recalculation of their pension, which may be lower than the minimum indemnity.
The legislative project also says that, in order to become a pensioner, an individual needs to have worked for at least 15 years.  Exceptions are made for pensioners who benefit from age limit pensions and had a minimum work period between 10 and 15 years. The exception applies to those who are already retired when the new law comes into force.