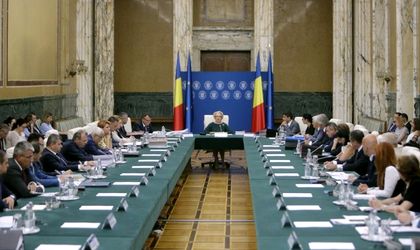 Romanian PM Viorica Dancila took part in a ceremony to sign a Memorandum of Understandings between the UAE's government company Dubai Ports WORLD and the Romanian Transport Ministry. Dancila said that Romania encourages businesses from the UAE to invest in the country.
The PM also noted that Romania has "an attractive business environment, improved through legislative changes such as those introduced for public-private partnerships."
"Today we open the road to a more expansive collaboration in the transport sector and for transport infrastructure, in the context of having signed the long-term concession agreement for the container terminal of the Constanta Port in February 2019. Your experience in this field will definitely be an essential factor from now on. The Constanta Port is of major importance for us, with a strategic position and a huge potential, but unfortunately has not been used at its highest level. Our governance programme aims to turn it into a regional port, which is why any investment is more than welcome," said the PM.
Dancila had visited the UAE in October 2018, which is when the two countries agreed to establish a more active framework for collaboration at the government level, through a strategic economic partnership, which was signed on Sunday night in Bucharest by officials of the two countries.