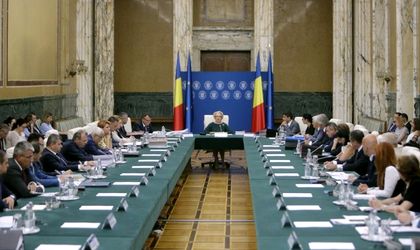 Romanians who earned less than 12 gross minimum wages per year between 2014 and 2017 will be exempted from payment of the health contribution, according to a Ministry of Finance legislative draft.
This exemption will also be applied to those who have already received tax decisions from the fiscal agency (ANAF) for health contributions for the period, said PM Viorica Dăncila.
"I know that many citizens have received tax decisions from ANAF for the period 2014-2017, regarding the payment of social contributions. But since January 1, 2018, health insurance contributions have been optional for individuals who earn less than 12 gross minimum wages, so I demand that the Finance Ministry come up with an emergency solution to expand this facility for the 2014-2017 period," the prime minister said.
This is the second fiscal amnesty announced this year by the government.
In April, Finance minister Eugen Teodorovici said that the government may pass a fiscal amnesty measure in May, as part of a policy package for the private sector.