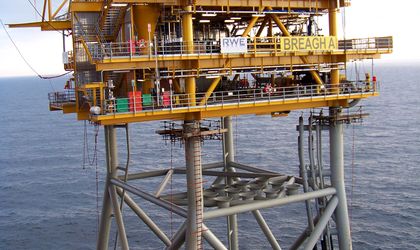 Romanian government has proposed a draft bill that gives to energy groups a larger share of earnings from the offshore gas projects at the Black Sea.
The new law changes some stipulations of the current offshore law, adopted last year in the Parliament by the ruling coalition, that imposed burdensome financial conditions to investors.
The law was criticized by some large investors like ExxonMobil and OMV Petrom, which are allied in the biggest offshore project at the Black Sea – Neptun Deep.
In 2012, the two companies said they had discovered 42-84 billion cubic meters of gas reserves at the ExxonMobil operated Domino-1 well, around 170 km offshore.
But this year, ExxonMobil and OMV Petrom have frozen the project due to both offshore law and emergency ordinance 114/2018, which imposed new taxes to energy players.
The current law freezes the royalties and taxes for the period of offshore gas production but maintains the limit of 30 percent of investment allowed to deduce when paying taxes, a regulation disapproved by investors and experts alike.
But the new draft project proposed by the government reduces the total tax burden from 90 percent of estimated profits to 60 percent, according to local fiscal consultant firm Biriş Goran.
"The tax system in Romania is effectively discouraging future offshore investments," the fiscal consultant said in a report.
According to the report, Romania currently has had the highest effective tax rate for natural gas production, calculated as a percentage of upstream revenues from natural gas, both in 2017 (19.4 percent) and in 2018 (25.3 percent).
Message to the US
The new project was released just before a visit of the Romanian prime minister Viorica Dancila, where she was supposed to meet several high-level US officials.
Viorica Dancila actually met the Secretary of Energy Rick Perry, who signed a memorandum on civil nuclear cooperation with the Romanian minister of Foreign Affairs Ramona Manescu in her presence.
But Rick Perry failed to mention Dancila's presence and only said that he met the minister of Foreign Affairs on his Twitter page (see below).
On Wednesday, Viorica Dancila was also denied a meeting with the US vice president Mike Pence that she tried to obtain in order to use it in her domestic presidential campaign.
This embarrassing situation could be a bad omen for the head of the Romanian government as she faces the threat of a motion of no confidence submitted by the opposition parties, which claim that they have the necessary number of votes to overthrow the government.