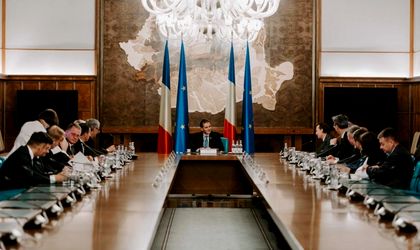 The motion of no confidence initiated by the PSD led Romanian opposition passes with 261 votes, triggering the Liberal government of Ludovic Orban to fall. The motion, titled "The Orban/PNL Government – the privatisation of Romanian democracy," needed just 233 votes to pass.
The minority cabinet of Ludovic Orban was instated in November 2019, receiving the support of a parliamentary majority thanks to an agreement with the Save Romania Union and the Democratic Alliance of Hungarians in Romania, as well as other smaller parties. Some commentators argue that the liberals accepted this outcome planning to trigger early parliamentary elections.
The main complaint of the opposition, on which the motion was based, was the emergency ordinance adopted by the Orban government, changing the electoral law so that local elections will now be held in two rounds instead of one. PSD and the Democratic Alliance of Hungarians in Romania argued that this bill for which the Government took responsibility in Parliament was designed to considerably reduce their number of mayors in the upcoming local elections which are due this summer.