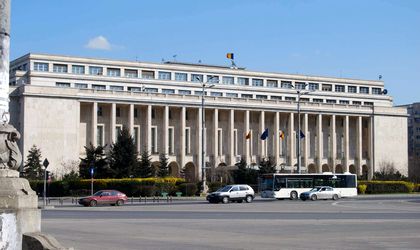 According to executive president of the Social Democratic Party (PSD) Niculae Badalau, the government could shrink from 24 ministries to 17 or even 16, and said a party congress might be in the cards. 
Badalau echoed earlier statements by party head Liviu Dragnea and of PM Mihai Tudose, who said they would like the Romanian government to have a different architecture. "Keeping that in mind, the congress will make a decision. We want a streamlined government. Probably, at around 16 or 17 ministries," Badalau told broadcaster Digi24.
According to the politician, a congress would be beneficial for the party. "I believe a Congress in which to relaunch our political ideas, to relaunch our political life, would be good for the health of the party, especially that in 2018 is the year before elections we know that in 2019 we will have two elections,"  Badalau said.
These views are not shared by everyone at party level, however. Another PSD top politician, Deputy PM Paul Stanescu, believes that holding a congress would not be a good solution and also that the Tudose government should not be reshuffled.
"I don't think it's the time for this to happen, for ministries to fusion. I believe the Government is working very well. I believe that the government – as a member of the government, I can confirm that the government is currently working very well," Paul Statescu said.