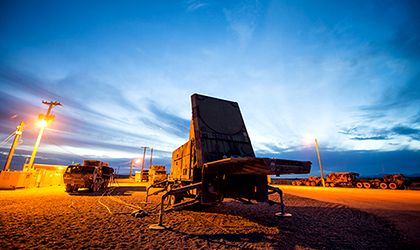 American defense contractor Raytheon will sell a Patriot missile defense system to the Romanian Government following a memorandum that was signed this Wednesday.
Raytheon opened its own branch in Bucharest as the sale of rockets to Romania is a deal worth USD 2 billion. Their official site has now a Romanian language option and they even filmed a promotional video of Romania.
The branch was registered to the Trade Registry on September 7 and it's placed in the Bucharest City Center on 17, Rosetti street.
The company in Bucharest is led by Michael Ellison, who is the Raytheon's  vice president and country manager for South Europe area. He attended the discussion between the American company and the Romanian authorities in Bucharest and previously led the Raytheon operations in Greece.
Teodora Marinescu
Photo courtesy of Raytheon official website