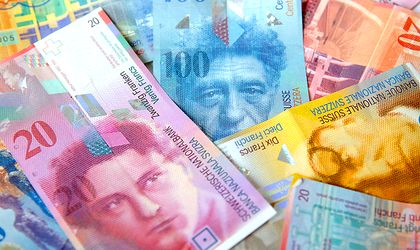 The government has challenged the controversial draft bill regarding the conversion of bank loans granted in Swiss francs at the Constitutional Court, less than a week after the controversial draft law had been voted in Parliament.
According official sources quoted by Agerpres newswire, the government fully backs the social protection measures included in the draft bill, but there are other measures in the bill that are not fully backed by the Executive.
The government had already stated that the conversion bill should not apply for ongoing contracts because it breaches the principle of non-retroactivity and predictability of the legal framework. The government had also asked for a cap of EUR 150,000 (equivalent in Swiss francs) on the amount of a loan that would be converted with a debt ratio of over 50 percent for a consumer.
However, the MPs scrapped these provisions and in the draft bill that they voted there is no limit on the amount of the CHF-based loans that can be converted at the exchange rate from the moment the loan was granted.
The loans granted in Swiss francs account for roughly 5 percent out of the total loans portfolio granted to individuals as of June 2016.
The draft bill has come under heavy criticism from the head of the central bank, Mugur Isarescu, who suggested that this initiative, alongside the debt discharge law, are part of a populist drive and that Romanians will have to foot the bill at the end of the day for these measures.
The loan conversion bill was initiated by social-democrat MP Ana Birchall.
Ovidiu Posirca