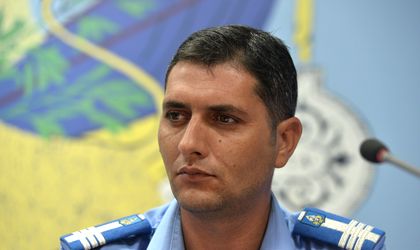 The Romanian Gendarmerie has a new general inspector, starting Wednesday, the Ministry of Internal Affairs (MAI) announced. Colonel Ionut Catalin Sindile will replace Sebastian Cucos, who held the position during the August 10 anti-government protests that left many injured after the gendarmes used tear gas and water cannons against the protesters.
"The decision was made taking into account the importance of the tasks of the General Inspectorate of the Romanian Gendarmerie, as well as the necessity of ensuring the management act, " the ministry said in a statement.
Sindile, aged 40, has been with the Gendarmerie for 18 years. "Ionut-Catalin Sindile has a relevant professional activity within the Romanian Gendarmerie, including several international missions under the auspices of the European Union," the MAI said.
For the past year, the position was held by Sebastian Cucos, who served as interim general inspector. The way the gendarmerie forces handled the situation during Friday evening's protests raised a wave of criticism, and the Gendarmerie was accused of having a disproportionate reaction to the events.
As Cucos was occupying the position on a temporary basis, turning that into a permanent position was subject to a decision of the judicial on the lawfulness of the force's actions, the Presidential Administration said on Tuesday.
"Taking into account the events of August 10, during the protest in Victoriei Square, where the Romanian Gendarmerie was involved, it is necessary that a decision by the Supreme Defense Council of the country on the appointment of Colonel Cucos Gheorghe-Sebastian as the General Inspector be conducted after the competent judicial bodies have been given the lawfulness of the actions of the Romanian Gendarmerie. In this context, the matter in question may be subject to the CSAT's decision and decision at a forthcoming meeting, taking into account the conclusions of the investigations of the competent judicial bodies "  the Presidential Administration said in a press release.