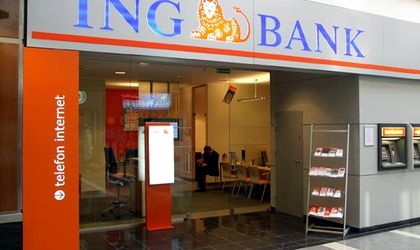 With economic growth confirmed at +1.6 percent, compared to the previous quarter and +4.3 year-on-year respectively, and with private consumption providing an impressive boost, ING specialists believe Romania's GDP growth bears similarities to the 2005-06 period. However, the experts warn, such data do not warrant an upgrade of ING's FY expansion forecast, set at 4.2 percent, as, in their view, the growth trajectory is not sustainable.
According to ING analysts, despite the fact that the macro fundamentals remain solid, they should not be taken for granted, given that they were attained under heavy adjustments between 2009 and 2011. The fact that investments added just 1.3 percent to the 1Q16 year-on-year growth also contributes to the cautious outlook.
The experts also point out that the C/A balance decreased to -0.9 percent of the GDP at the end of 1Q16, compared to a surplus of +0.3 percent of the GDP in 2015. Additionally, ING specialists upheld the warnings issued by the European Commission and the International Monetary Fund (IMF), that, under a no-policy-change and considering the 10 percent public sector wage increase, the budget deficit threatens to widen to – 3.7 percent of GDP next year, ING specialists estimate.
Overall, Romania is still far away from getting close to the danger zone, however, with a GDP growth boosted by private consumption to such a great extent and in view of the upcoming financial stimulus, the risks should not be underestimated, ING experts warn. In particular, the newly-adopted public sector wage law, to be implemented starting August 2016, is expected to have a negative impact on the budget deficit in 2016 (0.1 percent) as well as in 2017 (around 0.3 percent). Although deemed manageable, the deficit could also be further widened if a new, more generous law, set to be presented in the fall by politicians, picks up steam.
ING estimates that, prior to the June 23 UK referendum, the EUR/RON conversion rate will remain mostly above 4.50. Specialists also expect that the result of the referendum will set the direction afterwards.
In a June 9 statement, Romanian Finance Minister Anca Dragu assessed Romania's economic growth at 4.2 percent in 2016, and at 4.5 percent on average over the next three years. The forecast exceeds by a significant margin that of the European Commission, which forecasts a 3.7 percent growth in 2017, as well as that of the IMF, which estimates that the growth rate will slow down in 2017, at 3.6 percent.
Georgeta Gheorghe