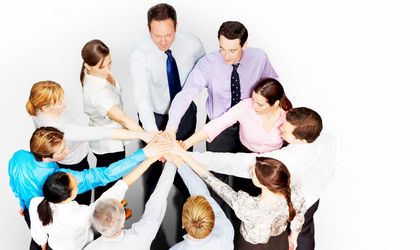 The Romanian firms spent on average EUR 115 for training services for each employee in 2016, a growth by 5 percent compared with 2015, according to a release of a company that supplies leadership and HR development solutions.
The companies allocated around EUR 60/employee (without accommodation) for the team building programs.
"The most demanded training program was Presentation Skills, which has as results the generation, structuring and transmission of information methods learning. The training offers also the ability to correlate the content with the presentation skills ( verbal communication, para-verbal and non-verbal). Also, the Stress Management, Conflict Management, Leadership or Time Management programs were also in high demand, " said Petru Pacuraru, managing partner and trainer HPDI.
The local companies asked for team building programs for the employees development and creation of a team as homogenous as possible.
According to Pacuraru, "the star"of the last year team buildings was "E-hunters", a hi-tech program that aims to develop the strategic and leadership skills and the team work. According to HPDI, in 2017, the local team building market will reach EUR 10 million, accommodations included.
Georgiana Bendre