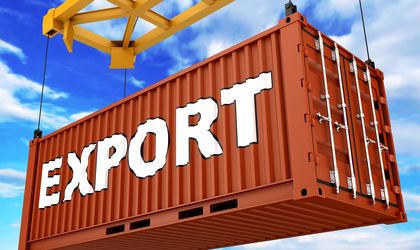 Romanian exports to South Korea increased by 11.3 percent as compared to last year, up to USD 459.3 million, according to a press release by EximBank.
The total volume of commercial exchanges between the two countries reached USD 960 million in 2015, with South Korea being the only market out of the top 10 outside EU that registered an increase of Romanian exports.
EximBank announced the signing of a Memorandum of Understanding with South Korea's export agency, Korea Trade Insurance Corporation (K-Sure).
"By signing the Memorandum of Understanding with K-Sure, EximBank continues to encourage the Romanian exporters' community to approach new markets outside European Union and especially to take part in complex export international transactions where the increasing competitiveness of Romanian companies may be successfully integrated. Thus, EximBank maintains its position as a valuable partner for Romanian exporters both by offering the necessary instruments in order to implement safe and competitive international commercial transactions and by getting involved in creating a favorable business development environment," said Traian Halalai, executive president of EximBank.
Kim Young-hak, president of K-Sure, stated that cooperation between SMEs is a fundamental element for sustainable economic growth by stimulating innovation and employment.
K-Sure has been established in 1992 and manages a total exports volume of 25 percent out of the total export of the country.
In 2014, EximBank coordinated the process of establishing the Romanian Exporters' Association AREX, representing the exporters' community, promoting and supporting the Romanian companies' interests involved in international commercial transactions. AREX is now counting more than 100 members, active in various fields such as furniture, automotive, energy, metallurgy or IT.
Natalia Martian