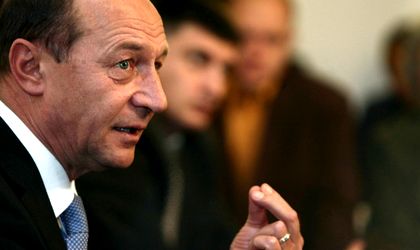 Former Romanian president Traian Basescu said Wednesday that he is accused of money laundering regarding the acquisition of a piece of land and building in 2000 and 2002.
According to media reports, the deals that are currently investigated by prosecutors at Romania's High Court are linked to controversial businessman Costel Casuneanu – whose companies had secured in the past very lucrative infrastructure projects with the state.
Basescu said that he is a suspect following a complaint filed by Mugur Ciuvica, a controversial political analyst and the head of the Group for Political Investigations (GIP).
The ex-president explained in a Facebook post that in the same case, investigators decided not to begin criminal prosecution in 2012. At that time, the was the head of state.
This case was reopened last year following a request by prosecutors at the High Court.
He said that he if he receives a subpoena, he will go to speak with the prosecutor that handles his case.
Basescu is the leader of the right wing party PMP. According to the political rumors mill, he could run for the Bucharest Town Hall.
Ovidiu Posirca