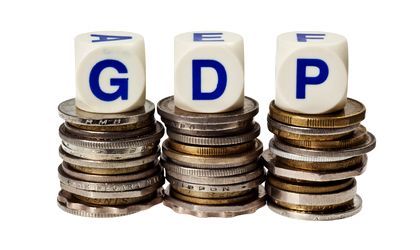 Romania's GDP went up by 4.8 percent in 2016 compared with 2015, after an increase of 4.7 percent on gross series (4.8 seasonal adjusted) in the last three months of 2016 compared with the same period of 2015, shows the flash estimate published on Tuesday by the National Institute of Statistics (INS).
In the last quarter of the year, the GDP was in real terms higher by 1.3 percent compared with the previous quarter.
"As a result of the revision on gross series of the quarterly GDP for 2014-2015 regarding the reconciliation with the annual data (2014-final version, 2015-semi-final version) and the inclusion of the GDP estimation for the last quarter of 2016 on quarterly series, the seasonal adjusted series was recalculated, the volume indexes being revised compared with the second temporary version of GDP for the third quarter of 2016 published in the press release from January 13 2017. Thus, the results of the first quarter of 2016 compared with the last quarter of 2015 was revised from 101.5 percent to 101.3 percent and the results from the third quarter of 2016 compared with the second quarter was revised from 100.6 percent to 100.5 percent," says INS.
For this year, the estimations regarding the Romanian economic growth stay between 3.7 percent (forecast of World Bank) and 5.2 percent of the National Commission of Forecast.
The estimations regarding GDP increase were announced on Monday by the European Commission, which revised its growth forecast for Romania to 4.4 percent of GDP. The increase will slow down to 3.7 percent in 2018.
Georgiana Bendre