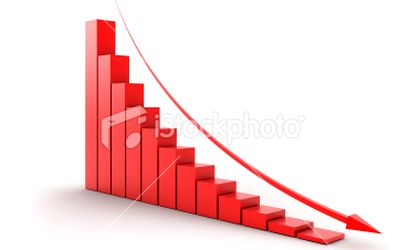 The economy shrank in the first quarter of this year by 0.1 percent against the fourth quarter of 2011 when it lost 0.2 percent, dragging the country into technical recession, according to a flash estimate published by the statistics office INS today.
Technical recession occurs when the economy decreases in two consecutive quarters.
GDP grew by 0.3 percent (gross value) and 0.8 percent (seasonally adjusted value) in Q1 2012 against Q1 2011.
The European Commission estimates in its spring forecasts that Romania will grow by 1.4 percent of GDP this year, accelerating to 2.9 percent of GDP in 2013. Meanwhile, the IMF expects the country to grow by 1.5 percent in 2012
Romania registered an economic growth of 2.5 percent of GDP in 2011.
Ovidiu Posirca