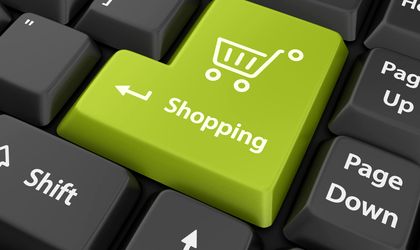 E-commerce in Romania registered the highest growth from Europe in 2016, of 38 percent, more than double compared with the European average, according to the Romanian Association of Online Stores from Romania (ARMO).
The association quote the results of the European report of the electronic trade published by Ecommerce Europe.
Romania is among the countries with the lowest share of consumers who buy online, however ARMO estimates that the online commerce from Romania from 2017 will exceed EUR 2.5 billion and can double its value until 2020, based on fresh investments and further development of digital skills.
Also the study estimates the maintenance of the growth trend for the online commerce at European level, respectively 14 percent up to EUR 602 billion.
"The evolution of the online commerce in Romania in encouraging, but we need investments in the labor force, in the development of digital skills, of infrastructure, the base to ensure a good growth rhythm, not only in online trade, but also in economy in general," said Florinel Chis, executive director of ARMO.
In 2016, the e-commerce amounted to EUR 2.05 billion in Romania. At European level, the growth was by 15 percent up to EUR 530 billion. The countries from Central and Eastern Europe registered the highest increase in online sales in 2016. The markets in Slovakia and Estonia rose by 35 percent, in Ukraine, e-commerce registered an increase by 31 percent and in Poland and Bulgaria it gained 25 percent.
UK leads the top of the countries from the Western Europe, generating approximately 33 percent of the European online sales in 2016. Also, on mature markets, the share of consumers who buy online is the highest one: 87 percent in UK, 84 percent in Denmark and 82 percent in Germany.