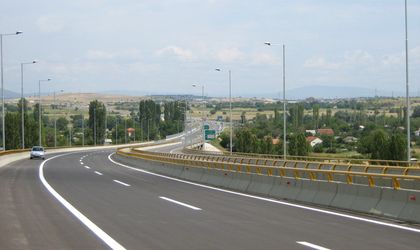 Romanian drivers will pay between EUR 6.3 and EUR 8.8 per hundred kilometres for using the Ploiesti-Brasov highway, to be built via a public-private partnership (PPP). The information was published in Romania's Official Gazette.
According to a preliminary study approved by the government, car drivers will pay EUR 6.3 euros per kilometer, heavy vehicles will be charged EUR 8.8 euros per hundred kilometers, and in the case of coaches, the tax will be EUR 12.6 euro per one hundred kilometres.
The tariffs we're proposed by the study's makers. The highway will cost EUR 1.3 billion to build. The developer will use it for 20 years after completion.