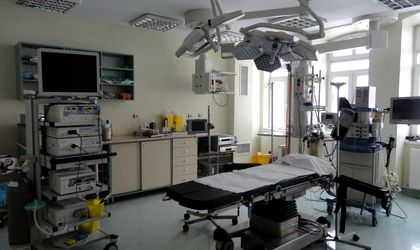 According to hospital manager Elena Dinu, many Romanian doctors choose either to work in Bucharest or leave to other countries, writes Mediafax newswire. Giurgiu and Ialomita have the least number of employees in the medical system, with a little over 2,000 people working in the hospitals (doctors, nurses, auxiliary staff), according to the data from the National Statistics Institute.
"At the county hospital, we have deficiencies in several specializations, we have many residents in training and we are waiting for them. Unfortunately, many of them never come here because they  receive much better offers both outside the country and in Bucharest, since we are very close to Bucharest. Another explanation is the small number of doctors in certain specializations, where there is a deficit all over the country, such as oncology, specialists in nutrition, gastroenterology," said Elena Dinu, general manager of the Giurgiu hospital, writes Mediafax newswire.
Bucharest topped the preferences of the medical staff last year, as more than 47,000 people chose to work here, followed by Iasi, Cluj and Timis.
In Romania, the medical system has 302,000 employees, of whom 56,000 are doctors, according to INS data.
In Iasi, there were 15,000 people working in the medical system, while in Cluj and Timis there are approximately 13,500 doctors, dentists, pharmacists and auxiliary personnel.
Romania is facing an unprecedented "doctor hemorrhage," according to Health Minister Vlad Voiculescu. "In Bucharest there are 6,700 vacant positions right now, in Ialomita 44 percent of the positions in the medical system are unoccupied, in Calarasi 42 percent and in Tulcea there are 40 percent," said the minister for Digi24 channel.
Otilia Haraga