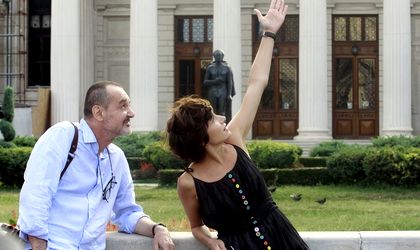 Romanian director Radu Jude's drama artist's reenactment of ethnic cleansing by Romanian army received the grand prize at the Karlovy Vary International Film Festival. 'I Do Not Care If We Go Down in History as Barbarians' won the Grand Prix Crystal Globe.
The film had its world premiere at the Karlovy Vary festival, held between 29 June – 7 July.
"I do not care if we go down in history as barbarians – these words, spoken in the Council of Ministers of the summer of 1941, started the ethnic cleansing on the Eastern Front. The film attempts to comment on this statement," the plot synopsis on IMDB reads.
In 2015, Jude won the Silver Bear in Berlin for best director for his film "Aferim!"