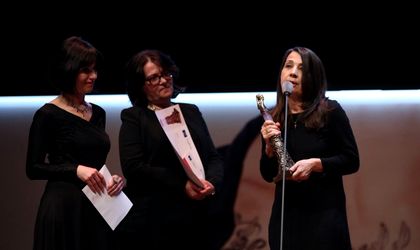 The 2016 Audentia Award for best female director went to Romanian Anca Damian (The Magic Mountain) during the closing ceremony of the 35th Istanbul Film Festival Eurimages. The award, a cash prize of EUR 30,000, has been instigated by Eurimages alongside a raft of other measures to promote greater gender equality in the European film industry.         
Audentia – meaning "courage" or "bravery" in Latin – reflects two vital qualities for any woman wishing to pursue a career in film directing. With the Audentia Award, Eurimages intends to celebrate women who have had the courage to make that choice, by giving their work greater visibility and inspiring other women to follow in their footsteps.
Read also: What's on the silver screen: the Romanian movies
The Council of Europe's Eurimages Fund has joined forces with Istanbul Film Festival to present the first edition of the Audentia Award for best female director, during the 35th edition of the festival, which will be held from 7 to 17 April.
Oana Vasiliu